Conductors
Choirmaster of VUS UK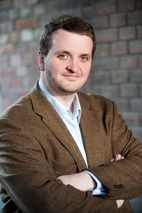 Since September 1999 Jakub Zicha (*1974), graduate of the Prague Conservatoire in the branch viola (K. Špelina – 1995) and conducting (M. Němcová, H. Farkač, J. Kasal and M. Košler – 2001), has been a main choirmaster and an art director. His graduation concert in November 2000 was included in the programme "Prague – European City of Culture". Already during his studies he became a member of Mysliveček Chamber Orchestra where he performed as a soloist both in our country and abroad (1989 – Scotland and Germany, 1993 – England and Wales). As a member of various chamber orchestras he made many recordings for gramophone companies (Deutsche Grammophon, Supraphon and others). He is a founder and an art director of the ensemble the Prague Church Soloists specialized in performing preclassical music. Since September 1999 he has been in a function of an art director and a choirmaster of the Charles University Choir (VUS UK). He was appointed a director of music in a prestigious Prague choir loft in Minorite Church of St. Jacob in the Old Town in January 2007. He has been working as an assistant of the main choirmaster of The Prague Philharmonic Choir since December 2011.
He has made many musical realizations based on notations of Romanesque, Gothic, Renaissance and Baroque music for his ensembles, however he studies with them also contemporary music (including premieres of compositions written directly to order). In the year 2003, he was invited by the European Federation of Choirs Europa Cantat (EC) to contribute to an upcoming collection of Christmas songs of European nations for the Czech Republic. For a CD recording, he has studied with VUS UK Requiem of Antonín Dvořák, for concert performance he prepared works of such authors as L. von Beethoven (Missa solemnis, Symphony No. 9), C. Orff (Carmina Burana) and others. In the year 2007, he prepared and recorded a CD "The Czech Song" containing music of Czech composers of the 19th and 20th centuries on the lyrics of the folk poetry, with VUS UK and its guests. He has several primacies to his conductor's credit: in June 2000 he rehearsed and presented a modern reconstruction of W. A. Mozart's Requiem on the basis of the newest research of an English musicologist C. F. Maunder as the first one in Prague, in October of the same year he presented in Prague, again in a premiere, W. A. Mozart's Crowning Mass with a boy choir (Pueri Gaudentes). As an assistant of a conductor he has participated in a premier presentation of the P. Trojan's opera "There Were Five of Us" performed at the festival Prague Spring 2003. Since June 2004 he has been cooperating with the National Theatre in Prague; he prepared musically staging of the drama Naši furianti (Our Uppish and Defiant Fellows) (L. Stroupežnický, directed by J. A. Pitínský), Vladařka závist aneb Zahradníkův pes (The Gardener's Dog) (Lope de Vega, directed by E. Eszényi) and Zvony (The Bells) (Fr. Šrámek, directed by J. A. Pitínský). As a choirmaster and a conductor he has participated in several important festivals (Italy – Bologna, Spain – Valencia, Portugal – Porto); he has performed also in Austria, Denmark and Japan. In November 2003 he was chosen for participation in a final part of an international conductor's competition in Tokyo. Jakub Zicha has cooperated with many outstanding conductors (both as an assistant and a choirmaster) and renowned soloists. They included Donato Renzetti, Johannes Wildner, Fabio Bernoni, among soloist we can find names as Nao Higano, Ivan Kusnjer, Luděk Vele. He works also with outstanding Czech musical ensembles (PKF – Prague Philharmonia, Philharmonic Chamber Orchestra, Praga Sinfonietta, Chamber Philharmonic Orchestra of South Bohemia České Budějovice, Prague Mixed Choir, The Kühn Choir of Prague, Prague Chamber Choir) and he is a regular member of juries of international competitions "PRAGA CANTAT" and "YOUNG PRAGUE"; he also engages in a musical direction. Since September 2001 he has been working as a teacher at the Prague Conservatory. Since May 2014 he has regularly collaborated as a conductor with the J. K. Tyl Theatre in Pilsen.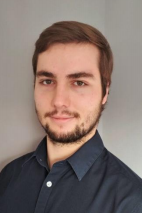 Ondřej Kunovský (*1996), graduate of conducting at the Prague Conservatory under Miriam Němcová, Hynk Farkač and Jakub Zicha and choir conducting under Miroslav Košler. He also studied composition with Otomar Kvěch, then briefly with Jiří Gemrot (originally studied composition at the Brno Conservatory in 2014/2015 in Radim Bednařík's class).
In 2018, he staged O. Nedbal's operetta Vinobraní for the vocal department of the Prague Conservatory, and in 2019, E. Kálmán. In October 2018, he conducted the Prague Conservatory Symphony Orchestra in the pantheon of the National Museum during its reopening ceremony. (The premiere of Monumenta Bohemica by A. Březina, composed for the occasion, had been performed). In 2015 he participated in the summer conducting courses of Studia lirica under the direction of Miriam Němcová, focusing on Italian Romantic opera.
He sings privately under the guidance of baritone Roman Janál. Since 2019 he has been studying at the Faculty of Music of the Academy of Performing Arts in Prague. In the past, he led the Smetana-Slovanka Kladno male and mixed choir and the choir of the transport company SUDOP. He is currently the choirmaster of the Akordum women's choir in Uhříněves and cooperates with other choirs. He has been a conductor of the Charles University Choir (VUS UK) since February 2019.
Former Choirmasters
Jan Tausinger (1921 – 1980)
The first choirmaster of VUS was of the Romanian origin. He began his studies in Bucharest, in 1948 he moved to Prague where he first enrolled in the study of conducting and later in the study of composition at Academy of Performing Arts. His name is inseparably connected with a history of the choir. He has composed several pieces for VUS and all arrangements of folk songs sang in the years 1948 – 1951 were his work. Since foundation of VUS till 1952 when he left for Ostrava he has worked in a function of a conductor and later an art director. From his further art life it is necessary to mention his successful pedagogic activity in a function of a director of the State Conservatoire in Prague (1971 – 1976), and then in a function of a director of the musical broadcasting in the Czech Radio.
A summary of choirmasters of VUS since the year 1948
1948 – 1952 Jan Tausinger
1949 – 1950 Josef Daniel
1949 – 1950 Vadim Petrov
1949 – 1951 Zdeněk Chochola
1952 – 1959 Petr Broch
1952 – 1959 Robert Bezděk
1957 – 1958 Reginald Kefer
1957 – 1959 Jan Štych
1959 – 1963 Petr Čejka
1959 – 1963 Jiří Kout
1963 – 1968 Petr Sovadina
1964 – 1969 Zdeněk Šulc
1968 – 1972 Petr Vronský
1972 – 1973 Ivan Fišer
1973 – 1977 Pavol Baxa
1977 – 1979 Oliver Dohnányi
1979 – 1980 Stanislav Bogunia
1980 – 1984 Jan Kasal
1980 – 1986 Miriam Němcová
1985 – 1997 Jaroslav Brych
1986 – 1990 Lubomír Mátl
1990 – 1992 Jiří Kratochvíl
1997 – 1999 Adolf Melichar
2003 – 2010 Jiří Petrdlík