For applicants
Do you want to sing with us?
We are accepting new applicants for the membership in our choir in all voice groups – especially male voices!!
The applicant for the membership should have following skills:
- sense of rhythm and harmony
- advanced musical ear
- sound voice after change of voice
- elementary sight-reading skills
- possibility to take part in rehearsals and concerts
- former experience with choir-singing is an advantage
If you are interested in joining the Charles University Choir Prague, we invite you to visit our rehearsal. Please, let us know beforehand via email that you are coming so as to check that the rehearsal you chose is really held.
Regular rehearsals of VUS UK: Mondays and Wednesdays from 7:15 pm to 9:30 pm in VUS UK rehearsal room, former hall of residence (dormitory) "Arnošta z Pardubic", Voršilská 1, Prague 1 – Nové Město (left on the top floor) or hall of residence (dormitory) "Hvězda" – building No. II, Zvoníčkova 1927/5, Prague 6 – Břevnov (left on the first floor).
If you have any questions, please, do not hesitate to contact us via email.
main rehearsal room Voršilská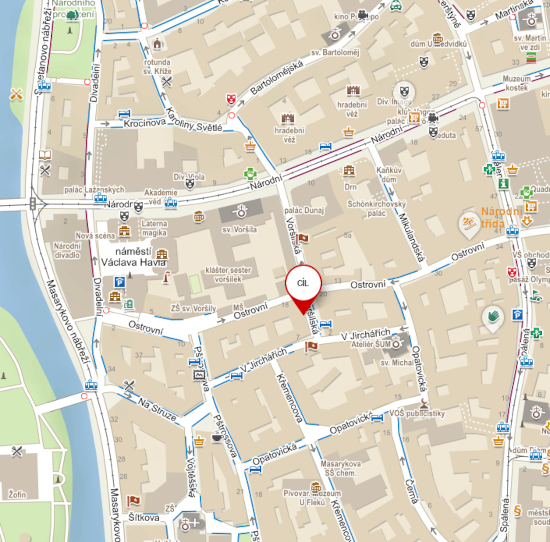 occasional rehearsal room Hvězda