Concert for the 120th anniversary of the DJKT
28. 9. 2022 - 7:00 PM
The Great Theatre DJKT, Smetanovy sady 16, Pilsen
On this festive evening, the DJKT opera ensemble and its guests will perform Dvořák's Overture My Home and Beethoven's Symphony No. 9 with Ode an die Freude (together with the Charles University Choir Prague (VUS UK)).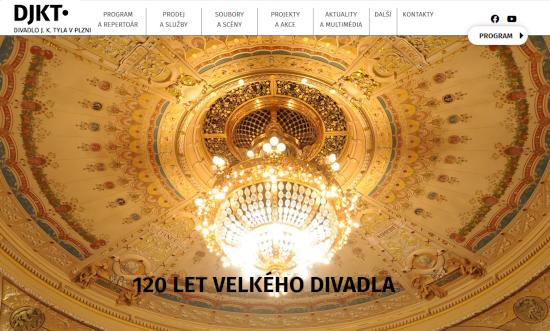 (source: https://www.djkt.eu/repertoar/120-let-velkeho-divadla)
The Prelude My Home is part of the scenic music that Dvořák composed at the request of the management of the Provisional Theater for František Ferdinand Šamberk's play Josef Kajetán Tyl, which deals with the beginnings of Czech theater. This popular composition with a link to the fate of J. K. Tyl, including his stay in Pilsen, also covers the theme of the song Kde domov můj, among other things. The second part of the evening will belong to Beethoven's last completed symphony, setting to music Schiller's famous poem Ode an die Freude, which brings the message of the brotherhood of all people. That's why even the celebratory evening for the 120th opening of the Great Theater culminates with this composition, which is relevant at all times.
Performed by:
Ivana Veberová – soprano
Jana Foff Tetourová – alto
Tomáš Kořínek – tenor
Joseph Gansert – basso
Charles University Choir (VUS UK Praha)
Choir and orchestra of DJKT Opera
choirmaster – Jakub Zicha
conducted by Jiří Petrdlík