Christmas Concert in the National Technical Museum
21. 12. 2014 - 6:00 PM
National Technical Museum, Kostelní 42, Prague 7 – Letná
A PRIVATE EVENT FOR THE NATIONAL TECHNICAL MUSEUM
After the successful concert "Dvořák among trains" Charles University Choir is returning "among the trains" into the Transportation Hall of the Technical Museum to perform a pearl of Czech Christmas compositions – Czech Christmas Mass "Hej, mistře" written by Jakub Jan Ryba.
Jakub Jan Ryba was a teacher living in Přeštice (place of birth), Nepomuk, Mníšek and Rožmitál (where he committed suicide in 1815).
The Czech Christmas Mass "Hej, mistře" composed in 1796 is one of the pieces that cannot be missing during the Christmas in the Czech Republic. Its unique comprehensibility both musical and lingual cannot be matched by any other European musical piece of the 18th century.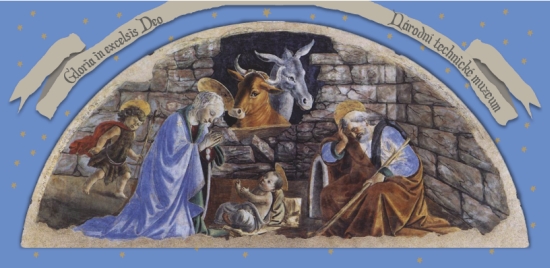 Performed by:
Tereza Hořejšová – soprano
Gabriela Hajduchová – alto
Martin Slavík – tenor
David Nykl – bass
Vladimír Jelínek – organ
Charles University Choir
Chamber Orchestra Camerata Carolina
Conducted by Jakub Zicha