Christmas concert for the National Technical Museum
21. 12. 2015 - 6:00 PM
National Technical Museum, Kostelní 42, Prague 7 – Letná
Following in the steps of our previous successful performances in the National Technical Museum, The Charles University Choir is returning among the engines in the "transportation hall" to perform a Czech Christmas gem – Jakub Jan Ryba´s Czech Christmas Mass "Hej, Mistře".
The Czech Christmas mass "Hej, mistře", composed in 1796, is one of the pieces we couldn´t imagine Czech Christmas without. There isn't a match for its musical and linguistic beauty in the entire European music of that period.
This year we will performed the Christmas mass in the original, reconstructed version.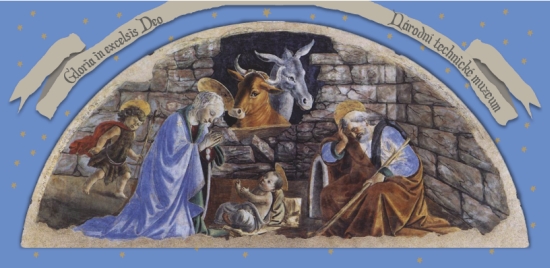 Performing:
Marta Fadljevičová – soprano
Petra Vondrová – alto
Jan Ondráček – tenor
David Nykl – bass
Charles University Choir Praha
Chamber orchestra Camerata Carolina
Conducted by Jakub Zicha