Lord Of The Rings with live music finally in Prague!
18. 6. 2016 - 6:00 PM
O2 Arena, Českomoravská 2345/17, Prague 9 – Libeň
The legend of the Rings is reborn, this time in a unique film show on a gigantic screen, accompanied by 250-member symphonic orchestra, choirs and foreign soloists.
A very successful film, Lord of the Rings I – The Fellowship of the Ring will be presented on a large-screen display in June this year in Prague O2 Arena. The screening on a 150 square meter area will be accompanied by Pilsen Philharmonics, VUS UK and Czech Philharmonic Children´s Choir. The remaining two parts of Peter Jackson´s trilogy will be performed within the next two years.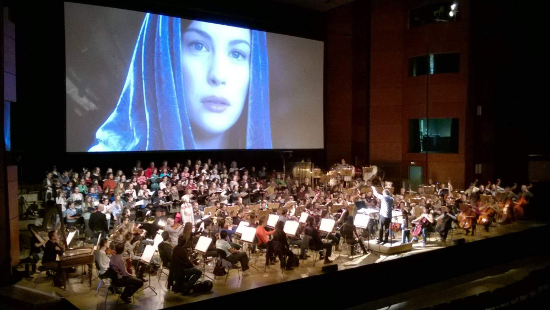 main rehearsal of The Lord of the Rings III in Meistersingerhalle, Norimberg in Germany with The Pilsen Philharmonic Orchestra and The Czech Philharmonic Children's Choir (19/12/2015)
Performing:
The Czech Philharmonic Children's Choir – choirmaster Petr Louženský
The Charles University Choir – choirmaster Jakub Zicha
The Pilsen Philharmonic Orchestra
Tickets available via TicketPortal.