The Krkonoše Tale – Music by Vadim Petrov
4. 12. 2016 - 7:30 PM
Smetana Hall in the Municipal House, Republic square 5, Prague 1
Vadim Petrov – PRAGUE ORNAMENTS
For the third time, the Prague Radio Symphony Orchestra gives a Christmas concert with music by composer Vadim Petrov. This year, it will perform a number of new compositions and the Charles University Choir will take part in it! Inter alia, we will sing the jingle of the Krkonoše Tale bedtime story.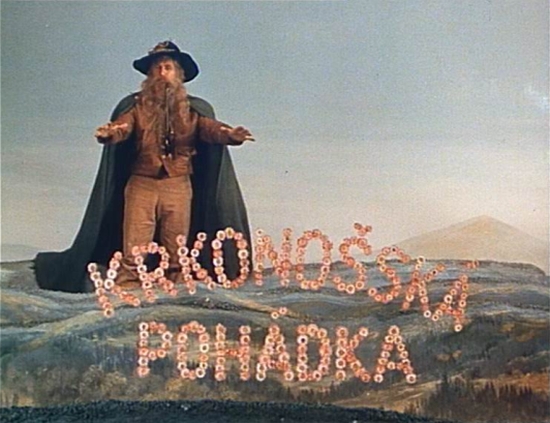 source: http://www.pohadkar.cz/pohadka/krkonosske-pohadky/obrazky/id/196/ [cit. 15.10.2016]
Programme:
• Prague Ornaments, a cycle of three symphonic poems
Prague Ornaments, Op. 68
Elegie, Op. 79
Prague castle, Op. 77
Duration: approximately 50 minutes
Intermission
• The Krkonoše Tale, Op. 75
Riva dei Pini
Nocturne in G, Op. 60
• Tango Habanero
Principálka, Op. 69
Burlesque
Lyrical Waltz / I love you
• Tunes from the Mole I
Duration: approximately 45 minutes
Alfréd Strejček will act as the M.C. and the pieces will be played by the Prague Radio Symphony Orchestra. Marko Ivanović will be the conductor. The concert will also be attended by Vadim Petrov and Linda Vojtová, the patron of the concert and composer´s granddaughter.
Prague Ornaments, the cycle of symphonic poems
At the concert, a symphonic poem "Prague Ornaments" will be premiered. It will be the first occasion for the composer to hear his work, too. The main theme of the symphonic poem was written by Vadim Petrov for the TV trilogy on the history of the National Theatre in Prague which was broadcasted by the Czech Television under the title of Three Disputes. The composition for a large symphonic orchestra was completed by Vadim Petrov in 1986.
Tunes from the Mole I
On 2 April 2016, the Dresden Philharmonic Orchestra gave a concert in the Semperoper Hall, Dresden, entitled "A Trip to Prague." The program of the completely sold out State Opera House included compositions by three Czech composers – Antonín Dvořák, Bedřich Smetana and Vadim Petrov. Alongside the Slavonic Dances and the Moldau, Tunes from the Mole, an animated TV series for children were played. Vadim Petrov has written music for 25 parts of this series, of which six are half-an-hour long. In the years to come, the audience can already look forward to more tunes from the Mole.
• The concert is suitable for families with children over 10 years of age.