Lord of the Rings II with live music again in Prague!
18. 2. 2017 - 6:00 PM
O2 Arena, Českomoravská 2345/17, Prague 9 – Libeň
The legend of the Rings is reborn, this time in a unique film show on a gigantic screen, accompanied by 250-member symphonic orchestra, choirs and foreign soloists.
The second part of a successful trilogy Lord of the Rings directed by Peter Jackson will be again presented on a large-screen display in Prague O2 Arena on Saturday 18 February 2017. The screening on a 150 square meter area will be accompanied by Pilsen Philharmonics, Charles University Choir and Czech Philharmonic Children´s Choir. The remaining third part will be performed in the same realization towards the end of this year, namely 2 December.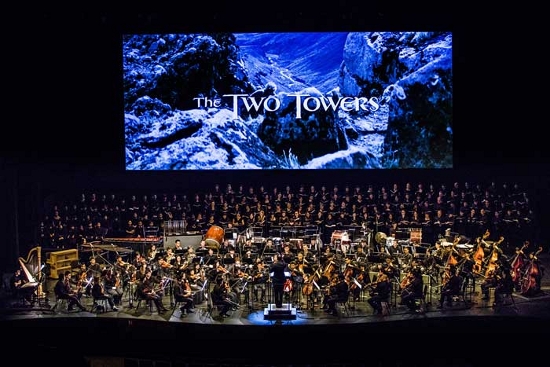 Performing:
Grace Davidson – soprano
The Pilsen Philharmonic Orchestra
The Czech Philharmonic Children's Choir – choirmaster Petr Louženský
The Charles University Choir – choirmaster Jakub Zicha
Conducted by David Reitz
Tickets available via TicketPortal.