"Dúlra" – A joint concert of Charles University Choir and Trinity College Singers
2. 3. 2018 - 7:00 PM
Church of St Salvator, Salvátorská 1, Prague 1
THE CONCERT HAS BEEN CANCELLED!!!
Trinity College Singers (Dublin) is student-run choral society made up of four choirs. Several of them are coming to Prague at the beginnning of March and VUS UK gladly accepted their invitation to a shared concert. Concert programme will consist of both sacral and secular European choral pieces. There will also be two shared pieces, one Irish and one Czech. Come and help create welcoming atmosphere!
Admission fee is voluntary.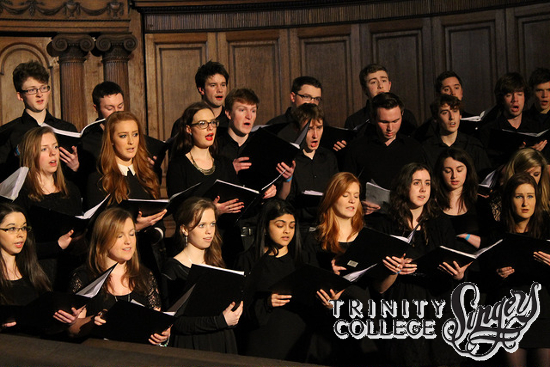 Programme of VUS UK:

Petr Eben: Ubi caritas
Antonín Dvořák: In Nature's Realm (a selection)
1. Napadly písně
2. Večerní les
3. Žitné pole
- – - – -
Down by the Salley Gardens (Irish folk song)
Antonín Dvořák: Kdyby byla kosa nabróšená

Performed by:

Trinity College Singers (Ireland)
conducted by Nicole Cooney

Charles University Choir (VUS UK)
conducted by Josef Kurfiřt